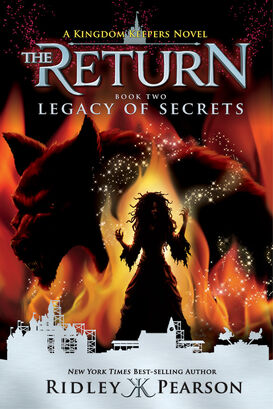 Legacy of Secrets is the second book in
The Return
series by
Ridley Pearson
. It came out March 29, 2016.
When five present-day teenagers known as the Kingdom Keepers find themselves thrown into the Disneyland of the past (Opening Day, 1955), things don't go exactly as they'd hoped. They come here to retrieve Walt Disney's famous fountain pen that once saved the Magic Kingdom. But like all things Disney, nothing is as it seems.
Come explore the early days of the Tower of Terror, discover the origin of the Overtakers (Disney villains), and read on as the real power of magic unfolds in an unexpected series of events that propel both the Keepers and Disneyland itself into the threat of a darkness no one saw coming.