---
http://i1305.photobucket.com/albums/s555/Killian_Jones_/WTKK_zps68184d34.png
---
---
Logo: Pictures credit to keepersofthekingdom on Tumblr
---
Welcome to the Kingdom Keepers Wiki! The Kingdom Keepers is a series of novels for young readers, written by Ridley Pearson and published by Disney Hyperion. The books follow the adventures of five teens as they battle against the Overtakers of the Disney parks.
The first series is made up of seven books: Disney After Dark, Disney At Dawn, Disney In Shadow, Power Play, Shell Game, Dark Passage and The Insider. The second series, The Return, is set to have three books: Disney Lands, which is available now; Legacy of Secrets, which will be available soon, and a final unnamed book. A third Kingdom Keepers series has recently been confirmed. Individual novellas that take place within the universe of The Kingdom Keepers include Unforeseen and The Syndrome.
Kingdom Keepers Insider is a free app available on Android and Apple products, with which you can access exclusive info, participate in a variety of challenges, and help write the next oncoming novel. The franchise further includes Kingdom Keepers Quest, an activity available to educational groups in the parks at Walt Disney World Resort through the use of the free app under the same name or a special park map.
---

---
Who is your favorite Keeper?
---
This is the wiki about The Kingdom Keepers books that anyone can edit! Need Help? Contact Lulu52495 please!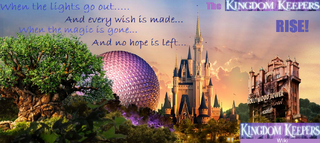 ---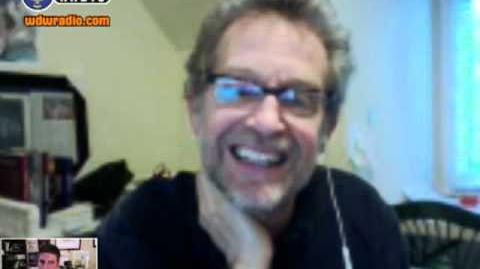 ---
---
---
---
When you believe in a thing, believe in it all the way, implicitly and unquestionable. -Walt E. Disney
---
---