Kingdom Keepers Quest is a fun activity for all ages to do in the Magic Kingdom of Walt Disney World Resorts. You can complete it by using a map provided by Disney, or downloading the free app for an Andriod or Apple device.
Description
Edit
Embark on a self‐guided quest based on the popular Kingdom Keepers book series and use your skills to solve puzzles throughout Magic Kingdom® Park. Complete the quest and you could become an honorary Kingdom Keeper! 
In the first book, Kingdom Keepers: Disney After Dark, 5 teenagers — Finn, Charlene, Philby, Willa and Maybeck — enter the parks at night as holograms to do battle with the Overtakers (the Disney Villains) for control of the parks. Finn and the Kingdom Keepers need help in keeping the Overtakers at bay and are looking for new recruits.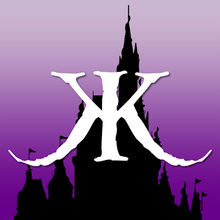 The Quest's app is called Kingdom Keepers Magic Kingdom Expert Quest.
A companion to the Birnbaum Guides to the Magic Kingdom, the Kingdom Keepers Expert Quest challenges readers of Ridley Pearson's best-selling Kingdom Keepers series to complete a puzzling set of questions designed to test your knowledge of the Magic Kingdom and Kingdom Keepers books in order to determine how close to a real Keeper you are yourself! Put on your thinking caps.
http://www.disneyyouth.com/our-programs/education/sp/kingdom-keepers-quest/#categories-kingdom-keepers-quest
https://itunes.apple.com/us/app/kingdom-keepers-magic-kingdom/id569036437?mt=8
Ad blocker interference detected!
Wikia is a free-to-use site that makes money from advertising. We have a modified experience for viewers using ad blockers

Wikia is not accessible if you've made further modifications. Remove the custom ad blocker rule(s) and the page will load as expected.