Disney Lands is Book One of The Return series written by Ridley Pearson. The release date was March 31st, 2015.
The DHIs are finishing high school and are about to start college. Many have plans for the future and have moved on from their lives as The Kingdom Keepers. Unlike his friends, Finn Whitman is still determined to complete the last challenge his late and beloved mentor Wayne Kresky left for them.
To the dismay of the other Keepers, Finn begins visiting Disneyland after witnessing a possible Overtaker attack. Maybeck, Charlene, Philby, and Willa remain skeptical of their friend's urging to return to their Keeper roles, but are later convinced when they ride the King Arthur Carousel and are transported back in time to Disneyland's opening day in 1955. Meanwhile, the Fairlie sisters Amanda and Jess aid the Keepers from Imagineering school in California.
Sure of the legitimacy of Wayne's last quest, the Keepers make plans to permanently return to 1955, practicing using the carousel as a time machine and eventually leaving the present behind completely.
The Return Tour
Edit
The Return : Disney Lands & The Syndrome Tour dates are listed under both links.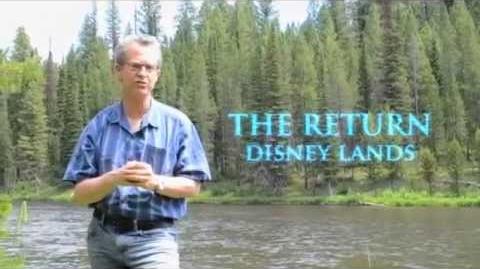 Ad blocker interference detected!
Wikia is a free-to-use site that makes money from advertising. We have a modified experience for viewers using ad blockers

Wikia is not accessible if you've made further modifications. Remove the custom ad blocker rule(s) and the page will load as expected.